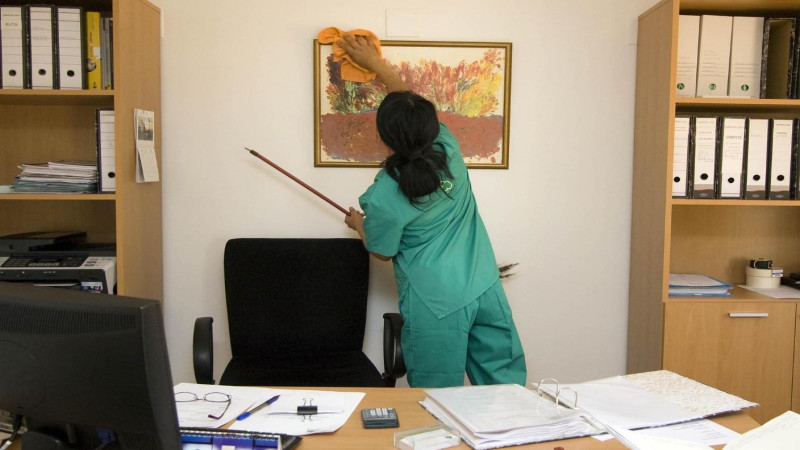 The lifestyles today have become too hectic. Juggling work life, personal time and family time is too tough. Often, house cleaning takes away the quality you could have spent with your friends and family. If you are someone who also finds house cleaning a stressful and time-consuming activity, then hiring a professional cleaner is the best solution.
Here are some of the benefits of hiring maids in Houston:
Save Money and Time: Hiring cleaning services save you a lot of time and money. You don't have to invest in cleaning products as their service provider will carry their own products for the job. This allows you to spend your time with your family, friends or you can indulge yourself in your hobbies.
Impress your guests: It's pretty embarrassing when your guests are at your unclean house. When you hire the professionals for the cleaning tasks, they will make sure that your house looks good as new and you no longer have to feel embarrassed in front of your guests.
Cleaning supplies: Professional cleaners use their cleaning products and use non-toxic chemicals. They will come to your house fully equipped with commercial vacuums and top-quality products. If requested, the cleaning service provider might also use the client's preferred products.
Licensed service provider: A professional cleaning service will assign the same cleaner for your home. Keys and addresses are held confidential so that only your cleaner can have access to your property. A good and reputable cleaning service provider will take this matter seriously because it is associated with its reputation. The cleaner employed are police checked and licensed cleaners so that customers can have that added protection.
Customized cleaning schedule: When you hire the services of a professional cleaner, you can customize your cleaning service plan according to your convenience. You don't have to wait to hire a professional every time. Once you select the best date and time, the cleaner will come to your place and clean your house regularly on the same schedule.
Improved health:  Dust can be found everywhere in your home. Dust causes irritation and breathing problems. You can reduce this issue by having your house cleaned regularly by a professional cleaner. Bathrooms are home to fungi, bacteria and other germ. Mold build-up can cause serious health issues. A professional cleaner will use the right cleaning products to eliminate any bacteria and germs from your bathroom.
Peace of mind: Hiring services of a professional cleaner will give you a clean home and a healthy environment. Your hectic schedule may not allow you time to clean the house. Hiring professionals for the same may turn out to be a big relief. The bonus of hiring their services is having peace of mind and less stress.
Professional cleaners will take over all your home cleaning duties, giving you a clean and healthy environment, allowing you to spend your time with your family.