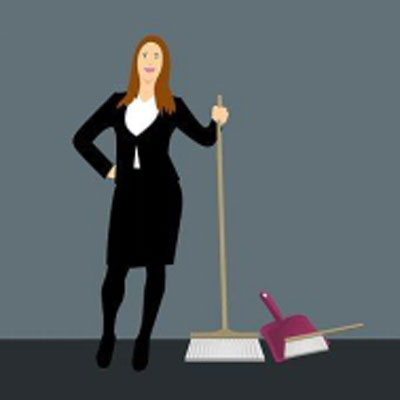 Did you know that a clean workplace lies at the heart of employee efficiency? There have been numerous studies that explain the ill-effects of a cluttered and unkempt workplace. In fact, research also shows that employee productivity is directly linked to their surroundings.
So if you want to give your workforce a constructive space to perform and a positive impression to your clients, then you need to hire Janitorial Services In Houston to keep your office neat and organized.
from taking help from the experts, you can also follow these tips to keep your place in order.
Remove all the clutter
It is not uncommon for offices to accumulate clutter in their drawers, storage bins, unopened junk mail, receipts, extra copies, wrong print-outs, wrappers, coffee cups etc. So if you want to organize your space, then you need to start by clearing out all the junk. It is only when you weed out all the useless papers and wrappers from the useful ones will you start sorting and organizing things. Start making a pile of things that are no longer of any use to you or your staff. Then discard that pile immediately. Store all the items from your second pile in the space that was cleared out after removing all the junk. The third pile should be made of things that may or may not be of use to you. You can go over these items as you have time and then decide what you want to do with it.
Add only if they fit
It goes without saying that the clutter becomes so when you bring in new items to your office without knowing where to put them. Therefore, it is important for you to pause and think about where you intend to store them. Only if you have an answer to this question should you bring it in.
Use the organizers
There are all kinds of organizers and file cabinets designed to fit into a modern office that will meet all your storage needs without taking up too much space. You need to invest in these storage cabinets and use them to your advantage. The organizers will help you optimize your space and inculcate the habit of storing away items in the right manner as you come upon them.
Organizing your office is the first step to keeping your space clean and manageable. Once you are done with this step, you can take help from a professional company to do a deep cleaning of the space such as removal of garbage, cleaning of carpets, chairs, tables etc.
Deep cleaning will make your office look presentable and neat to the onlookers. Moreover, a hygienic space is necessary to make your office look good and to keep your employees healthy. A dirty workspace is not only an eyesore but also a health hazard to your staff. So use these cleaning tips followed by janitorial services to complete the task.