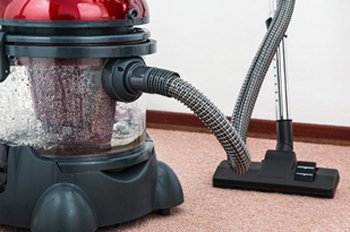 One of the filthiest contaminants lurking in the home is dust. Homes are capable of becoming very dusty if you do not have the time to clean yours, which is why you should consider hiring house cleaning services in the Houston area. Dust is a unique kind of contaminant and is one that builds up slowly and diligently until it is just too thick to ignore.
Be sure to hire the best house cleaning services Houston has to offer, but in the meantime, here are the dustiest places in the home to look out for.
Shelves and Mantels
Flat surfaces in general, such as mantels, shelves, countertops, and tables can all be inviting to dust, but when you have belongings that do not get touched or maintained for months, the dust can show up quicker and become more noticeable. You can consider removing clutter from your shelves, mantels, and coffee tables to reduce dust buildup. One thing you shouldn't do, however, is use furniture or wood polishes, as they too can invite more dust than usual. All that basically needs to be done every now and then is to wipe these surfaces using microfiber cloths.
Refrigerator
Two places around the refrigerator that are often ignored when cleaning are the top and inside the coils. These two places, however are also where dust will always build up quickly. Even in the coils are inside the fridge's housing, it will also surely get plenty of dust. Wiping down the top of the fridge should be easy and if done regularly, it will start to become effortless. As for the coils, they need to be pulled out and cleaned one or two times each year.
Overhead Fixtures
Overhead fixtures are other places where dust can hide and build up. These include lights and ceiling fans. Do not turn on the fan at high speeds to remove the dust, as it will be sure to spread all across the room. Instead, you should wipe down each blade. Light fixtures, especially those with bell-shaped domes, will also get plenty of dust. Having these high overhead fixtures cleaned regularly will prevent heavy dust buildup.
Rugs and Carpets
Even if your carpet looks clean when you look at it, it can actually be one of the places in the home with the most dust. If you don't see dust form outside the carpeting, it will surely build up from inside. Carpets and rugs have to be vacuumed at least once per week. If you own pets, however, you might want to clean them more often than that, as pet hair can also attract dust and cause it to get thicker.
Air Vents
Be sure to clean your air vents as dust can cause blockages. When dust blocks air vents, they can prevent them from giving your home the air you want. Clean each of your vents by simply wiping them down with a microfiber cloth. It is also important to change your air filters on a regular basis, as well.
Dust is a major issue in the home, and not only does it signify filth, but it also is known to be an allergen that a family member might have a hard time dealing with.