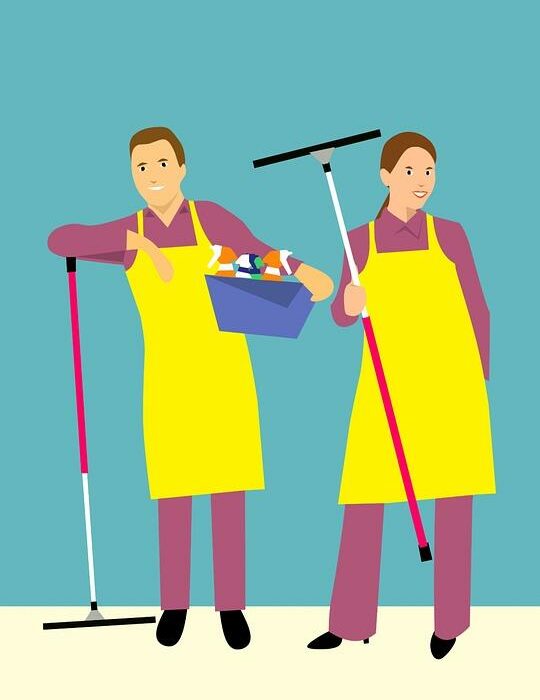 When you are in the market for someone to clean your home or business, you want to make sure they are going to do a thorough job.
That is why the screening process can be a little bit extensive, especially if you are not able to see their work beforehand. However, there are some things that you can do to make it somewhat easier for yourself. Knowing the right questions to ask is half the battle and can speed up the hiring process. But before you make the decision on who it is you want to hire, make certain that you meet the prospective hire in person and find out how they set their rate.
You can either hire an individual to clean or you may opt for a cleaning company that will work under a contract.
If you live in the state of Texas, you will not have any difficulty in locating the right cleaning services in Houston TX. These professionals will ensure that your home is maintained in the best possible way by giving you the gift of their time and expertise. As with anything else, there are pros and cons. If you decide to go with an individual it is probably going to be more cost-effective and you will be able to customize your cleaning to your needs. The caveat to that is—if he or she becomes more booked in the future they can end up becoming less responsive to your needs because they are busier than they have been in the past. And when this happens you could find yourself in an unfavorable situation and end up cleaning the house on your own.
If you make the decision to go with a housekeeping service or maids, it could very well be more costly than going with an individual. However, there is an advantage to this and that is that they will have flexible scheduling and have the ability to offer a backup team to cover someone who may not be able to show up at the last minute.
Whichever way you decide to go, it is important that you take the time to do your research before making your final decision. Finding the right services can become a daunting task and sometimes it is difficult to know where to begin. In this day and time, you cannot be too careful whom you are letting into your home or business. And this is why a lot of folks are wary of whom they are letting into their private space.
One of the best ways to go about either hiring process is to get referrals and also by checking out any reviews that may be posted on sites such as Angie's List.
When you have made your decision, you should notify the individual or the service so that they can come and give you an in-home estimate at your convenience. When you do this, it is a great way for you to be able to adequately review their responsiveness. Also, prior to them arriving, you should have a prepared list of questions to ask and write down any special instructions in order to customize your service.
Also, do an extensive background check and before the person is hired it would be to your benefit to have everything written up in a contract so that there is no line of miscommunication.
So, if you are wishing to hire a professional cleaner or a professional cleaning service for your home or business, it is imperative that you do your research so that you will know who you are letting into your personal space and into your place of business.