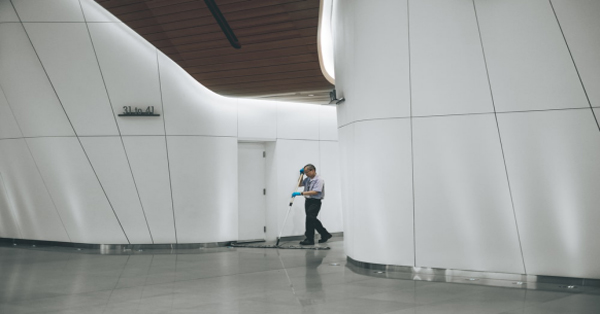 Janitorial services are important to take care of your office and maintain the clean environment of your workplace. They are made for office areas and are reliable as well as professional in many ways. Since they are trained professionals, you can be assured that they will finish the service in no time. Janitorial services will also keep the environment clean and safe. A neat and welcoming workspace will also encourage your workers and employees to give their best and increase efficiency in the long run. If you are looking for janitorial services in Houston, then there are few pointers you should look at before you jump on the bandwagon.
What do you need to look for in a janitorial service?
Janitorial services are important for keeping the workplace clean and tidy. A clean office contributes to the good health of the employees. It also exudes a welcoming and friendly atmosphere, thus portraying a good impression on guests and visitors. Therefore, businesses and companies need to hire janitorial services and clean the buildings according to the rules and regulations of the industry. There are some pointers that you should consider before opting for a janitorial service. A few of them are as follows:
The service provider is trustworthy
A credible service provider is important for the safety of your office. While hiring a janitorial service, look into its past work experience and observe the reviews made by the people who have already used their services. This will give you an idea about the company. Also, be aware of the rules and regulations followed by the concerned janitorial service and whether they are complying to the Occupational Safety and Health Administration regulations. Check their websites to look into the client base.
The service provider is customer-oriented
It is important to note if the service you are hiring is interested in building a long term relationship with your company. This is especially important because it means that they hold themselves accountable for their work. Go for a janitorial service that has an automated Customer Relationship Management (CRM).
Use of proper and updated equipment
The equipment they use serve as a sign of their professional commitment. Do they use effective instruments? Are their products eco-friendly and safe for the environment? Is the staff comfortable with the handling of such equipment? These are the questions you should be asking yourself when looking into this concern.
Proper customer care services
The credibility of a service vastly depends on the speed with which it can resolve your queries. For that, one needs to have proper and efficient customer care service. Make sure that the service you hire has efficient customer service. Their goal should be to limit the number of problems and openly communicate with their customers to sort out any discrepancies.
Services with quality recruitment of workers
Hire a janitorial service that trains their staff. Look into their process of background checks and references. The service should be aware of building safety, emergency procedures, pathogen-cleaning methods and the usage of proper equipment. The Janitorial Services In Houston take into account the concerns of their customers and only resort to good quality workers and professionals.
Final Take
If you are planning to hire janitorial services, then it is an extra cost. However, it is an essential investment. There are several benefits of using janitorial services. Opt for one and see how it will transform your business.