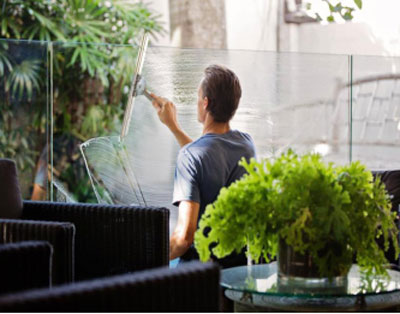 House cleaning is a task you can't turn your back to. However, most of us find it really intimidating to take on the task, and thereby most often just do the basics in cleaning routine and leave the deep cleaning efforts to the professional cleaners after every few weeks or months. This is where you would be urged to hire professional cleaning services in Houston TX or wherever you live.
In the present coronavirus pandemic, when it has become really important to keep a distance from others and avoid unnecessary meetings, is it suitable to hire a house cleaner?
Why You Would Need to Hire a Professional House Cleaner in Present Times?
Even though you might be stuck at home, many of us still are busy doing our work from home, remotely. That leaves us with little time to carry out the cleaning job. Also, as you stay most of the tome at home, it is bound to get dirtier and deep and thorough cleaning you might not be comfortable with or wouldn't carry out comprehensively. This is where you will require looking for cleaning services in Houston TX or wherever you live.
Is It Safe to Hire a Professional Cleaning Service in Pandemic Time?
As you are taking full precautions when going out to shop, or for any emergency work so as to keep you safe and protected from infection chances, you can hire a service that adopts full protective measures and does its best so to carry out the job in a fully secured and safe manner.
What to Know When Hiring a Professional Cleaning Service in Present Times?
When you have decided to call a professional cleaner, it is now time to search for the one that fits on all accounts:
At first search for a professional cleaner that is open during this time and is providing service in your area.
While you are looking for a cleaner that adopts safe and protective measures, you shouldn't focus on that only. The cleaner must be one that is professional, reliable, and has experienced and adept staff at the job you are hiring them for.
When interacting with them, after you enquire about the cleaning job details, ask what kind of safety measures they are implementing for the well-being of their staff and the clients.
When the staff arrives at your location, ensure that the staff is wearing full protective gear, work full-time wearing masks and gloves, keep themselves at a safe distance from others, ensure they are sanitizing themselves before commencing the task.
An online payment structure is one added benefit that will help you ensure no-contact throughout.
So, following these times, you can confidently hire professionals for cleaning services in Houston, TX, specific to your requirements. You can now easily come across the best cleaning services through a quick internet search but you need to be very careful with your choice as a reliable service is essential.