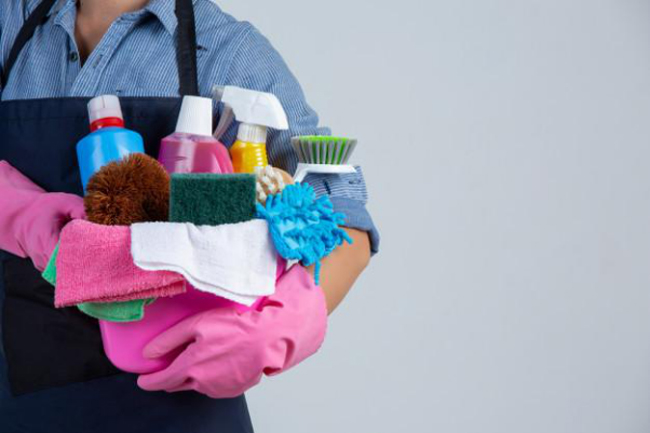 Selecting the ideal janitorial service can be pretty challenging as there are a lot of factors that need to be considered to make the best decision. However, one must opt for a highly professional and reputable janitorial service to maintain a healthy and clean environment for one's customers, tenants, and employees. After all, the cleanliness of the janitorial provider plays a significant role in any building be it commercial or residential. A lot of people tend to make mistakes while hiring a professional janitorial service for their residential or commercial building because they're not aware of useful tips. Also, people spend less time conducting thorough research on professional services before hiring them, which is often the prime reason behind making the wrong choices. In addition, the number of janitorial services continues to increase as the demand of the customers is escalating. So, it's becoming more difficult to make the best choice. However, check out these professional tips before choosing a professional janitorial service to yield the best results.
Evaluate their Market Reputation
Any cleaning company that has been operating for a long time will have a strong presence in the market. In today's world, it's not pretty difficult to check the market reputation of a professional janitorial service Houston Tx. There are several platforms where customers provide their feedback about these professional services depending upon their level of satisfaction. These are easy ways to evaluate the reliability, quality of services of a janitorial company. Besides, there are other ways to get more information and evaluate the market reputation of a company. This includes checking the testimonials, references, and word of mouth. A janitorial company is considered good when it has been endorsed by others.
Look for A Transparent Pricing Option
A reliable janitorial service will always have a transparent pricing option. In fact, one can request a quote to these services to understand how much they will cost. The pricing will depend on a variety of factors including the experience, quality of equipment used, the expertise of the staff, and the type of services offered. There are several companies that never disclose the price breakup before starting the work. This isn't an ideal choice for the long run as these companies may come up with surprise costs once the job is done. So, look for services that have a transparent pricing option.
Check the Level of Communication
Research shows that a professional service can be more productive when they maintain effective communication. Therefore, one must check the level of communication before they opt for ideal janitorial services. Good communication is crucial in terms of delivering high-level services. It's because the professionals will be able to understand their client's demands more precisely when they maintain good communication with them. These are the few important tips one must follow in order to hire the best and professional janitorial services for their building.