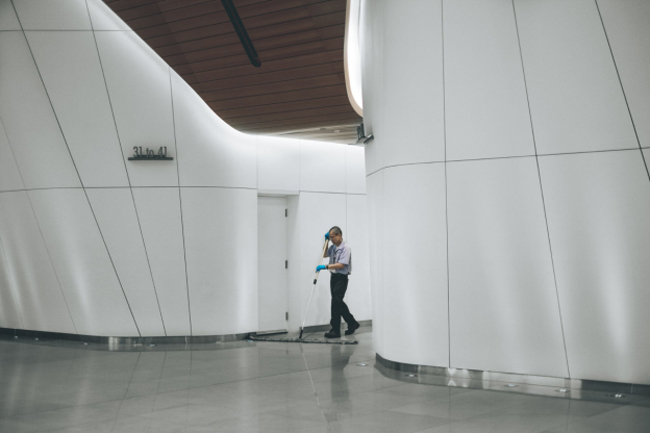 Commercial cleaning services follow a whole checklist of deep cleaning services for industrial and commercial spaces. Commercial cleaning services are known for cleaning industrial and commercial facilities. They are professionals and generally provide cleaning services for high-rise buildings, shops, data centers, showrooms, factories, restaurants, schools, offices, government facilities, medical clinics, and function centers, and other venues.
Your workspace is where all your transactions and discussions take place to better the company. Therefore, you should take good care of it in order to increase the productivity of the entire office. Having a clean and hygienic office also acts as a means to impress your clients and get good deals along the way. There are many commercial cleaning services in Houston that are fit for deep cleaning your office space. A clean workspace would also improve and boost your employees' morale and encourage them to work harder for the betterment of the company. A clean workspace also means that no germs are festering at any of the corners. Therefore, a fewer number of employees would be taking sick leaves and the overall progress of the company would not suffer in the long run.
Why Do You Need a Commercial Cleaning Service for Your Workspace?
When someone enters your office, the first thing they notice is the overall environment of the space. That includes both the people working inside the building as well as the ambiance of the office. A commercial cleaning company handles mopping and vacuuming, waxing floors, dusting, and even sanitizing the restrooms. By hiring a commercial cleaning service and taking care of your workspace, you are indirectly sending the message that the external appearance of any office matters as much as the workings of the employees. It also shows that you are concerned about the health of your employees and clients.
Here are some reasons why you need a commercial cleaning service for your office:
Cleaning Methods and Equipment
Since they are professionals, the commercial cleaning companies carry a variety of cleaning equipment and chemicals to make sure the job is done well. The scope of commercial cleaning ranges from cleaning tiles, floors, internal walls, partition walls, furniture, lighting, suspended ceilings, window cleaning, dining and kitchen areas to other washing facilities. They also do carpet cleaning, picking up the litter, and removing the graffiti. Commercial cleaning services in Houston are known for their utter professionalism and best results.
Checklist
The work done by a commercial cleaning company will depend on how you formulate the contract with them. It is dependent on how much you prioritize a clean workspace and your budget. Every commercial cleaning company has different services that vary in terms of costs and time duration. Therefore, before hiring a service, talk to the company and determine if they are a good fit for your office. The company would supply you with a checklist of what they do and how much they charge for it. They also allocate the different frequencies of cleaning plans — such as Daily Commercial Cleaning Checklist, Bathroom and Kitchen/Break Room Cleaning Checklist, Weekly Commercial Cleaning Checklist, and Monthly Commercial Cleaning Checklist.
Final Take
Maintaining your workspace is a great way to showcase your professionalism to your clients and employees. It shows that you are concerned about their health and well-being. With proper guidance, choosing the right commercial cleaning service would not be such a complicated affair.